Cart Contents
Your cart is currently empty
Subtotal: $0.00
Categories
Features
Bestsellers
Sale Item
DHEA 50 mg
$24.95
Product Details
The Road to Redesigning your Body

SKU: TV04-RoadToRedesigning
Overview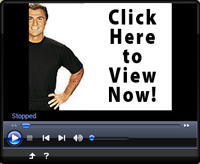 CUSTOMIZE your own healthy lifestyle program with "The Road To Redesigning Your Body" package.
Learn from health and fitness life coach Dr. Christiano, how to tailor your attitude, diet and exercise for optimum health....and more!
What you receive:
Fork in the Road Health and Fitness Life Coaching DVD Series with Dr. Joseph Christiano
Book: Bloodtypes, Bodytypes and YOU by Dr. Joseph Christiano
Reviews
Add Your Review
Currently there are no reviews for this product. Share your opinion with others, be the first to write a review.
Add Your Review
Tell a Friend